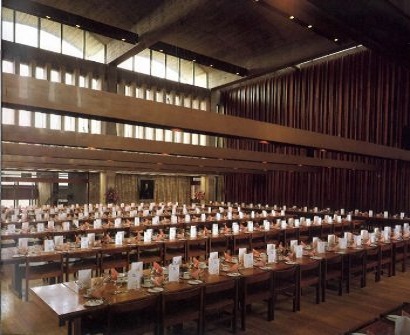 ---
The Dining Hall is the area of Campus where breakfast, lunch, and dinner are served and eaten. All Psy-Humans come here to eat and drink. You will often see people eating here even throughout the night, no matter the time of the day.
From here, you can exit into the Campus.
Ad blocker interference detected!
Wikia is a free-to-use site that makes money from advertising. We have a modified experience for viewers using ad blockers

Wikia is not accessible if you've made further modifications. Remove the custom ad blocker rule(s) and the page will load as expected.